TestEquity Careers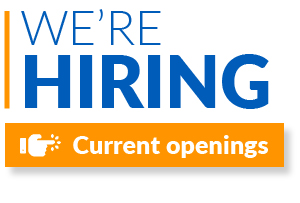 Join our team.

TestEquity is committed to creating a dynamic work environment.  We believe team members serve customers best when they love what they do. That's why we have intentionally created an environment that fosters excellence, fun and we view our colleagues as friends.
Diversity, inclusion, collaboration - all values that represent our team of trailblazers, distributing products to the engineering community that enables innovation, design, and proliferation of life-enhancing technology.
Our company is only as good as our people, which is why we strive to make this a great place to work.  We love what we do, and we want you to also. We'd be thrilled if you would join us in our passion for making a difference.
What we do.

With nearly 50 years of experience serving the industry, TestEquity is the largest test & measurement and electronic production supply distributor in the US. For over 20 years we have been designing and building our own full line of the industry's highest-quality environmental test chambers. All built in the USA.
At TestEquity, our customers are in good company. Day in and day out, we're searching for innovative partners. Some big and some small, yet they're the best at what they do. We partner with the best, so our customers have the right products. So, they can be more innovative, speed time to market, test ideas and solutions, or get tools to just get it done.
Why do we do it? Because we are a company built on ingenuity and a unique founding that empowers engineering
Current Openings